Originally from Lancashire, Jeremy studied at Merchant Taylors School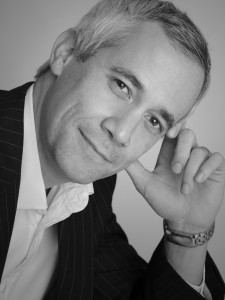 in Crosby, before attending Charring Cross and Westminster Medical School, where he undertook his pre-clinical studies. He successfully completed his medical degree, graduating from Imperial College in 2000. Following this Jeremy gained broad experience of general medicine, rotating through a wide range of posts around London, including the competitive St Georges Teaching Hospital rotation. Areas of experience included accident and emergency, diabetes, endocrinology, cardiology, stroke medicine, care of the elderly, renal medicine, rheumatology and intensive care.
In 2004, Jeremy completed professional exams gaining his MRCP diploma from the Royal College of Physicians, before undertaking a period of research at Hammersmith Hospital. There he was heavily involved in running a multicentre clinical study, comparing the effectiveness of bypass surgery when compared with stenting in patients with diabetes. He contributed to a variety of other projects around the delivery of emergency angioplasty, publishing a number of journal articles and presenting at both national and international meetings.
Jeremy has gained extensive cardiology experience in both district general and large teaching hospitals. These have included The Royal Brompton, Hammersmith, Wythenshawe and St Georges Hospital where he became a Senior Interventional Fellow prior to completing specialist training. Whilst at St Georges he pursued his sub-specialist interest of coronary intervention, developing expertise in a wide range of advanced techniques. At the Royal Brompton Jeremy undertook a fellowship in cardiac MRI scanning which is a very specialist field in cardiac imaging. He has previously completed accreditation in cardiac CT scanning.
Whilst undertaking his interventional fellowship Jeremy completed an LLM in Medical Law with Commendation, submitting his dissertation on the ethics and law of consent for cardiac procedures. He has a strong interest in patient autonomy and the right of the individual to influence their management strategy, with active help from their doctor. Through the study of medical ethics, Jeremy has developed a high level of objectivity and approaches problems from different perspectives, not simply that of his own.
Currently Jeremy works as a Consultant Cardiologist at Calderdale and Huddersfield NHS Foundation Trust and at Leeds General Infirmary where he provides regional cover for emergency angioplasty. He has developed a strong interest in challenging coronary disease which has provided him with the skill set to treat a very wide range of presentations. At Calderdale Royal Hospital Jeremy developed the local rotablation service to treat very hardened and calcified narrowings previously untreatable with standard angioplasty. He regularly treats patients with chronic total occlusion of blood vessels that have been completely blocked for many months or years, requiring a range of advanced techniques including anterograde, retrograde and dissection re-entry.
Jeremy has completed an MBA degree with Distinction, understanding that efficiently run services provide high levels of quality and safety for patients. In addition to contributing heavily to the angioplasty service at Calderdale and Huddersfield, he is currently the lead for angioplasty governance, lead for research in acute medical specialties and actively involved in the teaching and supervision of doctors in training. As a high volume interventional cardiologist Jeremy enjoys challenging angioplasty and is regularly invited to be a faculty member at conferences, delivering talks at both regional and national meetings.
He has a wide range of interests within cardiology and general medicine, including the prevention of heart disease and management of common risk factors such as high blood pressure and elevated cholesterol. Jeremy has an interest in sports cardiology having broad experience treating patients who enjoy a range of activities in addition to army recruits, taxi drivers, HGV drivers, racing drivers and airline pilots. Common symptoms requiring investigation and management include chest pain, shortness of breath, palpitations, dizziness and collapse however patient symptoms at presentation are broad and varied. Experience of both general medicine and cardiology, places him in a strong position to manage patients who present with a range of conditions.
Degrees  and Diplomas

                                                       

MBBS (Lond) (Medicine / Surgery) Imperial College, London        
MRCP (UK) Royal College of Physicians, London                           
LLM (Medical Law) (Commendation) Northumbria University       
MBA (Marketing) (Distinction) Liverpool University

Fellowships
FESC   Fellow of the European Society of Cardiology
FRCP   Fellow of the Royal College of Physicians (London)
Professional Certifications                                                                
Advanced Cardiac Life Support    
SCMR Certification Cardiovascular MRI scanning                                                       

CCT Completion of specialist training, London (Cardiology)          
CCT Completion of specialist training, London (Medicine)            
Distinctions  
Distinction in MBA Marketing
Commendation in LLM Medical Law
Finalist BJCA International Research Awards
Undergraduate Prize Psychiatry
Membership of Societies 
British Cardiac Society
European Society of Cardiology
British Cardiac Interventional Society
British Medical Association
Acute Cardiovascular Care Association
European Association of Percutaneous Cardiovascular Interventions
European Association for Cardiovascular Prevention and Rehabilitation
Professional Registration
General Medical Council:  4719874